Dina + Loren. Nov 16-23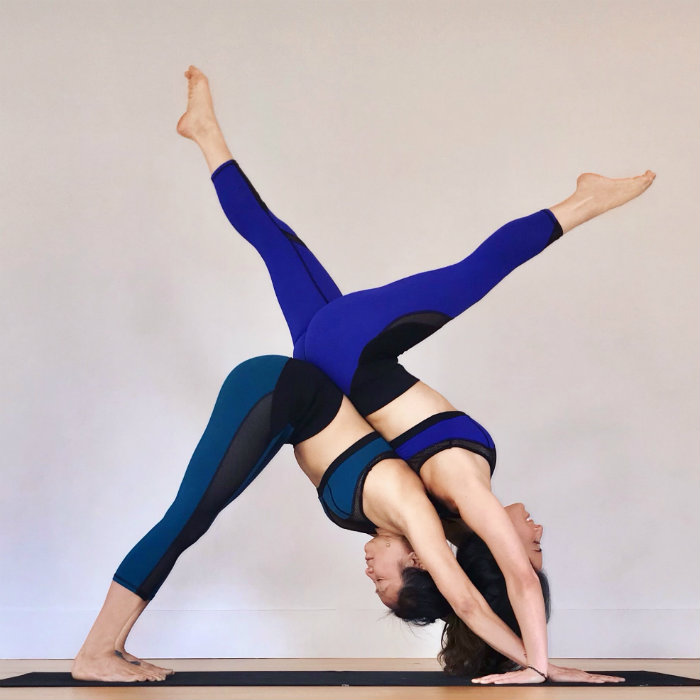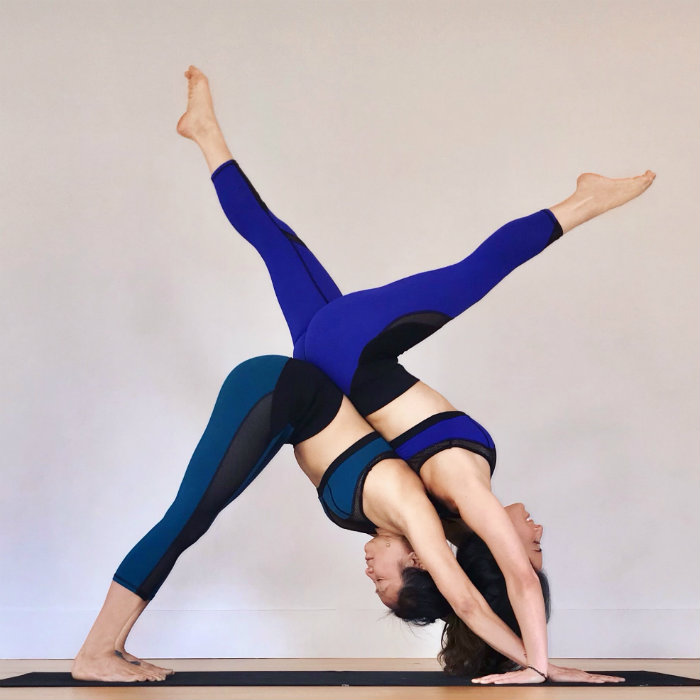 sale
Dina + Loren. Nov 16-23
On November 16 2019, join Dina and Loren for 8 days of daily practice, luxury villas, delectable meals and immersive experiences in paradise.
About Dina Ivas
A former competitive gymnast, Dina has been drawn to creative movement since childhood. After graduating Boston University with a degree in Communications she moved to NYC to pursue a corporate career and taught group fitness on the side. Working in a cubicle left Dina feeling totally unbalanced and if was then that she discovered yoga. Inspired by how yoga made her feel empowered and centered, Dina got certified in Vinyasa at Sonic Yoga in 2010. Her classes are athletic, accessible to all, and musically charged. She teaches at Yoga Vida as well as in corporate offices and leads retreats worldwide where the vibe is all about feeling free and getting in touch with nature. For more about Dina, including pictures from her past retreats and reviews of her students please visit www.yogawithdina.com or @dinaivas on Instagram.
About Loren Yandoc
Formerly a managing editor at a magazine publication, Loren decided to shift into an alternative profession and acquired her teaching certification through Yoga Vida in 2014. She predominantly leads vigorous Vinyasa group classes through Equinox, Pure Yoga & Yoga Vida's multiple locations in NY. Fortunate to join the ReSoulutions Retreat team in 2018, Loren has had the pleasure to participate in mixing business with pleasure and looks to continue pursuing opportunities for exploration and adventure. As she feels strongly about connecting to those she encounters, whether through yoga, genuine energy or provoking thought, it's an intention that effected a tagline eponymous to her site domain: iwanttomoveyou.com
Why Join
Regardless of any 2019 holiday season obligations, the frenetic energy that inevitably surrounds the close of a year can be indubitably demanding. So make a preemptive resolve and seize the chance to chase summer sunsets down for seven days in sun-filled splendor and nights in sultry simplicity. All about the good vibes, Dina Ivas and Loren Yandoc are thrilled to partner to offer guests some serious sweat seshes on the mat set to carefully curated playlists for total mind/body bliss. Tailor your "to-do" list to your desire, whether it's exploring the lush landscape on a hike, sipping cocktails poolside, or dedicating the day to self-care at the spa. All levels, shapes, sizes, genders wanted and welcome. This is not a retreat to cater exclusively to yogis, but inclusively for felicitous spirits who want to breathe well, move free and live strong.
What You Get
Eight days at our luxury jungle villas

Staff: cook, maid, concierge and tour guide

Sunrise and sunset yoga sessions

Use of yoga mats, blocks, straps, blankets

Three delicious/nutrient-dense meals daily

Three guided adventures

Snorkel at Los Arcos day

Jungle hike and private beach club day

Giveback day (seva)

Use of villa's private pool and main pool

All taxes and fees
What's Extra
Airfare, airport transfers and travel insurance

Spa services and optional tours

Staff gratuity
Need help? 1-888-960-6149
Sharing a room and paying together? In the Accommodation dropdown menu below, select a "Double Occupancy" option and then select "2" in the Quantity field.