Marea Saldarriaga.Aug 24-31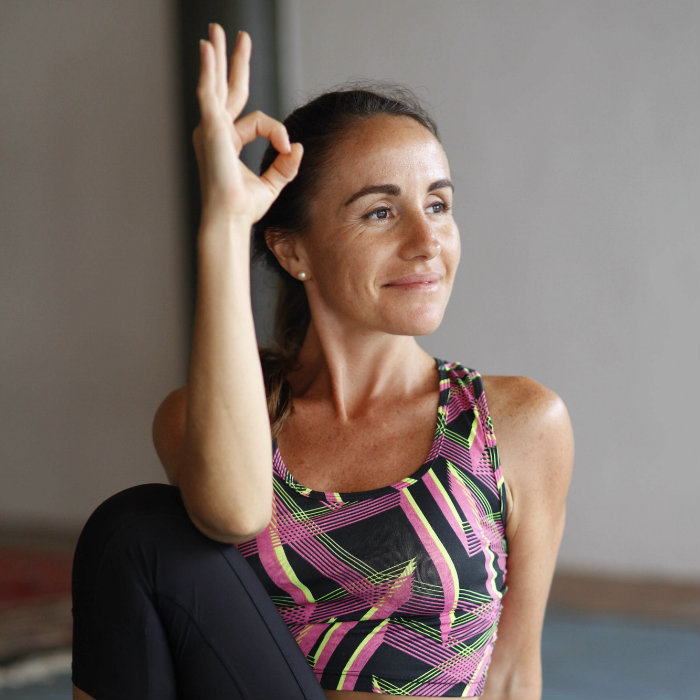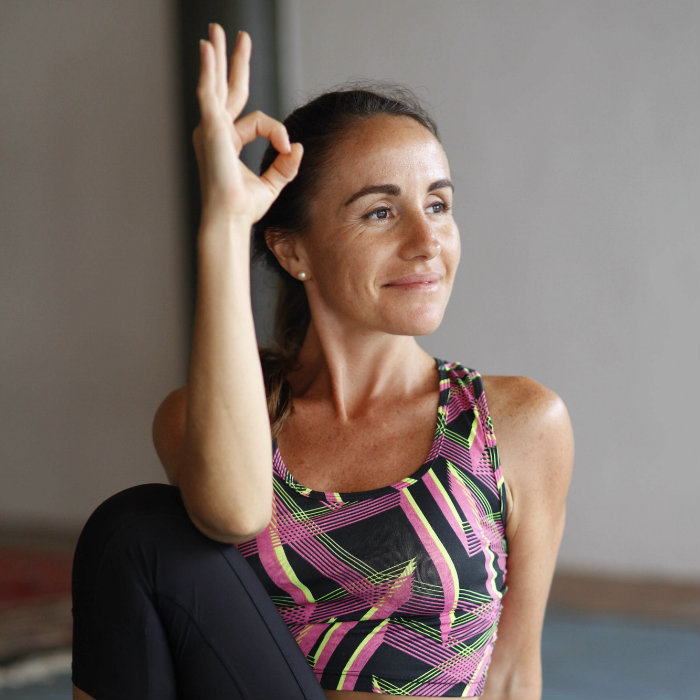 sold out
Marea Saldarriaga.Aug 24-31
On August 24 2019, join Marea for 8 days of daily practice, training, luxury villas, delectable meals and immersive experiences in paradise.
About Marea
Marea develops yoga programs to practioner's' needs and goals. Her classes focus on correct alignment, breath connection, building strength, balance and flexibility whilst allowing the practitioners to focus inward with her graceful approach and soothing voice. Her practice focuses on improving the health & wellbeing of the practitioners through intention, mudras, mantras, pranayama, meditation and asanas. Her yoga practice began in 2001 during the University years, Yoga offered her a practical path for finding ease in the now. She has completed trainings, workshops and immersions with seasoned instructors. She undertook a 200 HR RYT at Davannayoga. Marea's strength, kindness and loving nature shine through in her teaching. She currently imparts Gentle Vinyasa in Bahía de Banderas at Hotelito los sueños and Anjali Casa Divina.
Why Join
Suitable for all levels from beginners through experienced practitioners. A perfect opportunity to let go of stress and unhealthy habits, creating a more positive and healthier mindset through yoga, mudras, mantras, pranayama and meditation. Dive into nature while hiking and lounging at beautiful beaches.

Students will be practicing twice a day either hatha, gentle vinyasa or restorative yoga. They will learn how to use yoga as a way to live in the present. They will learn how to connect with their minds and how to identify their inner selves. We will cover yamas and niyamas (yoga's ethical guidelines) and be encouraged to realize their untapped potential and to liberate themselves from presumed limitations.
What's Included
8-day stay at one of our luxury jungle villas

Unlimited WiFi

Daily housekeeping, concierge, and 24/7 security

Daily sunrise and sunset yoga al fresco

Use of yoga mats, blocks, straps, blankets

Three delicious, nutrient-dense meals daily

All non-alcoholic beverages

Three guided experiences:

Snorkel at Los Arcos day

Hike to beautiful waterfalls

Seva - give back to locals

Transportation to/from included experiences

Use of villa's private pool and main pool
What's Not Included
Airfare, airport transfers, and travel insurance

Spa services, and optional activities

Staff gratuity
Need help? 1-888-960-6149
Sharing a room and paying together? In the Accommodation dropdown menu below, select a "Double Occupancy" option and then select "2" in the Quantity field.
Flexible rates. Our default rates are non-refundable. For $100 per person you can transfer your booking to another person, change booking dates, or receive a refund minus a 10% fee. Flexible rates expire 15 days prior to your booking date.