On November 16 2019, join Dina & Loren in Puerto Vallarta for 8 days of casual luxury, yoga al fresco, delightful food, magical experiences, spa time, and amazing people.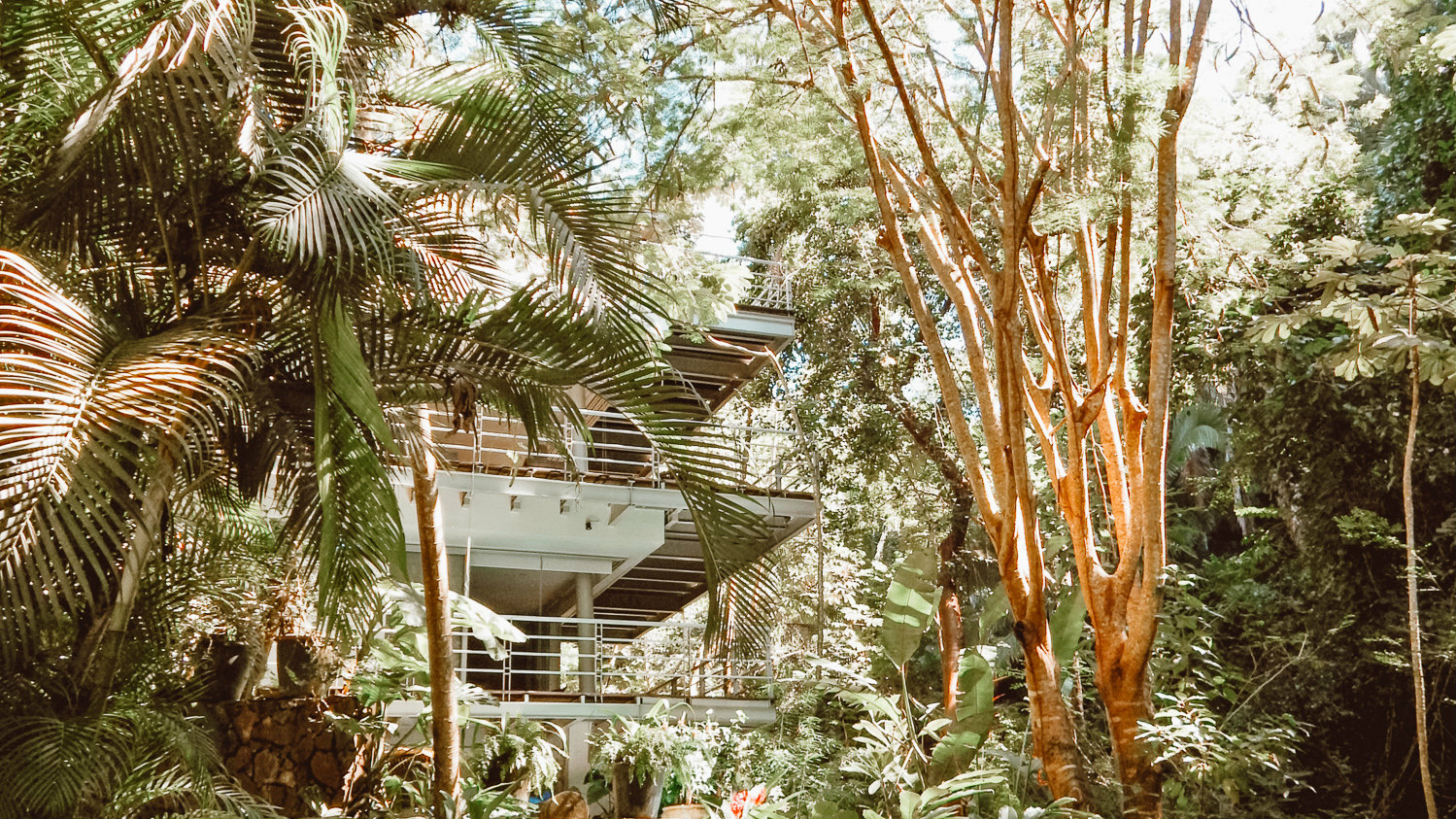 open-living jungle villas
Fully staffed and catered
Nestled in the jungle between the lush Sierra Madre and beautiful Banderas Bay, our villas are the perfect place to retreat, do yoga, and bask in the beauty of nature. 24/7 security, concierge, chef, housekeeper, and tour guide included.
Classes Twice Daily
Every day you'll practice in our open-air studio while taking in sweeping views of the pacific and the jungle. Our studio is fully stocked so leave your mat at home.
About Dina Ivas
A former competitive gymnast, Dina has been drawn to creative movement since childhood. After graduating Boston University with a degree in Communications she moved to NYC to pursue a corporate career and taught group fitness on the side. Working in a cubicle left Dina feeling totally unbalanced and if was then that she discovered yoga. Inspired by how yoga made her feel empowered and centered, Dina got certified in Vinyasa at Sonic Yoga in 2010. Her classes are athletic, accessible to all, and musically charged. She teaches at Yoga Vida as well as in corporate offices and leads retreats worldwide where the vibe is all about feeling free and getting in touch with nature. For more about Dina, including pictures from her past retreats and reviews of her students please visit www.yogawithdina.com or @dinaivas on Instagram.
About Loren Yandoc
Formerly a managing editor at a magazine publication, Loren decided to shift into an alternative profession and acquired her teaching certification through Yoga Vida in 2014. She predominantly leads vigorous Vinyasa group classes through Equinox, Pure Yoga & Yoga Vida's multiple locations in NY. Fortunate to join the ReSoulutions Retreat team in 2018, Loren has had the pleasure to participate in mixing business with pleasure and looks to continue pursuing opportunities for exploration and adventure. As she feels strongly about connecting to those she encounters, whether through yoga, genuine energy or provoking thought, it's an intention that effected a tagline eponymous to her site domain: iwanttomoveyou.com, also the id of her Instagram: @iwanttomoveyou.

About This Retreat
Regardless of any 2019 holiday season obligations, the frenetic energy that inevitably surrounds the close of a year can be indubitably demanding. So make a preemptive resolve and seize the chance to chase summer sunsets down for seven days in sun-filled splendor and nights in sultry simplicity.
All about the good vibes, Dina Ivas and Loren Yandoc are thrilled to partner to offer guests some serious sweat seshes on the mat set to carefully curated playlists for total mind/body bliss. Tailor your "to-do" list to your desire, whether it's exploring the lush landscape on a hike, sipping cocktails poolside, or dedicating the day to self-care at the spa. All levels, shapes, sizes, genders wanted and welcome. This is not a retreat to cater exclusively to yogis, but inclusively for felicitous spirits who want to breathe well, move free and live strong.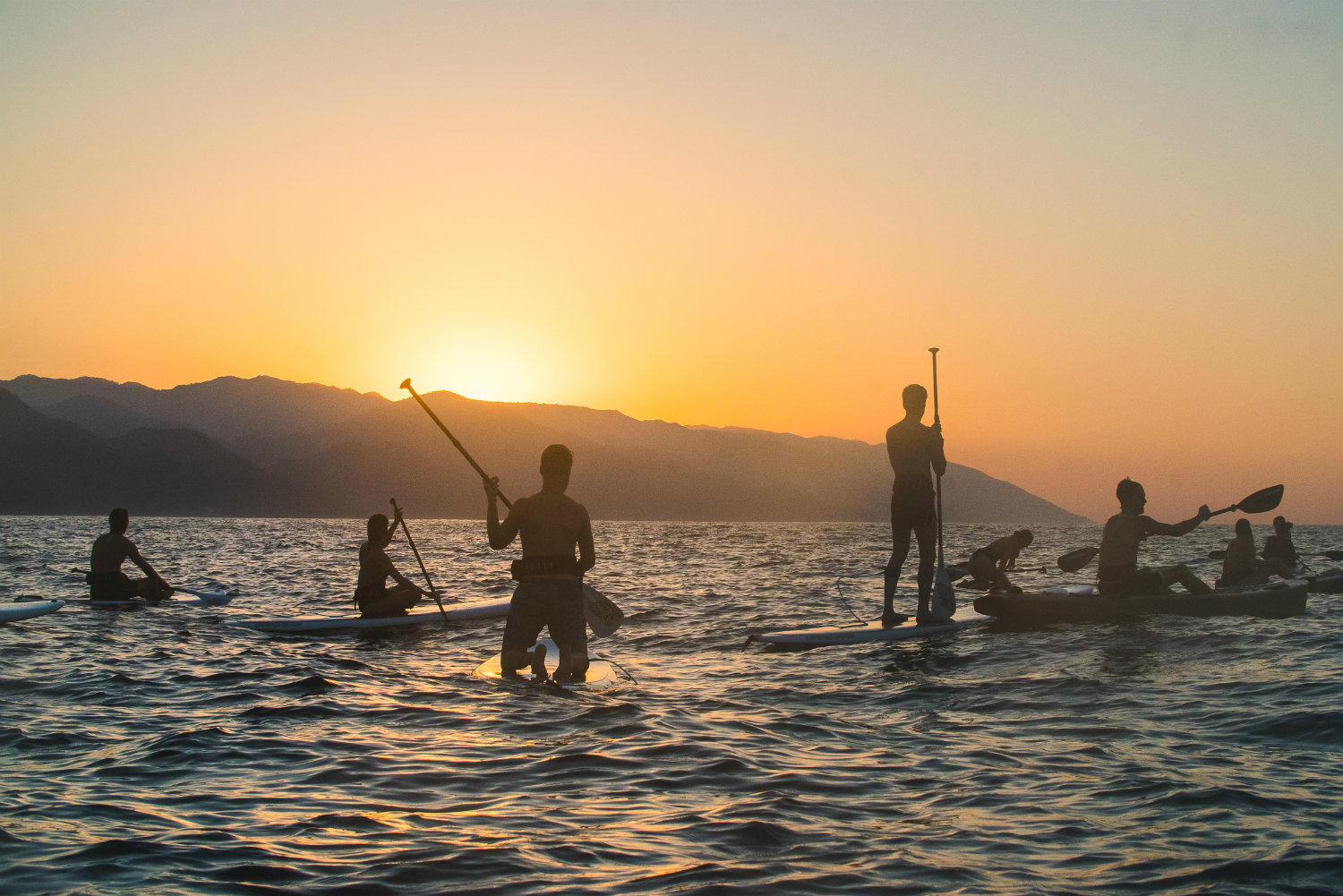 DISCOVER vallarta'S MAGIC
three adventures included
Renewal In Nature
In addition to yoga practice, you'll swim with tropical fish, chase waterfalls, and do service in benefit of locals. You can also join one of a dozen curated adventures.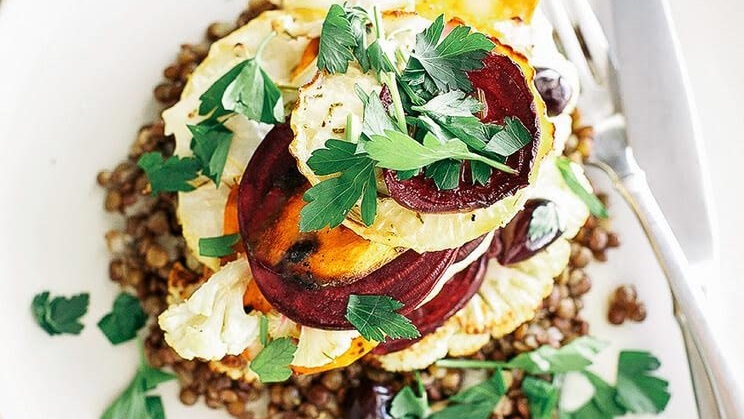 A Unique Culinary Experience
You'll enjoy nutritionally-dense, cleansing, and delicious plant-based meals that are original, tasty, and energizing. Everything is cooked from scratch with the highest quality ingredients, many of which are homemade, like oils, granolas, and breads.
proper rest and self-care
The Beyond Treatment
A beautiful villa. Inspiring views. Wonderful people. Yoga al fresco. Nutritious meals. Fun adventures. On-site spa. Pools. Near lovely beaches, and Old Town.
7:30 AM
SUNRISE YOGA
Yoga outdoors with amazing jungle and ocean views.
9:00 AM
BREAKFAST
Smoothie bowls, oatmeal, fresh fruit, toppings.
10:00 AM
RELAX / ADVENTURE
Lounge at the villa, join a tour or book an activity.
12:30 PM
LUNCH
Buddha bowls, soups, salads - all prepared at home.
1:30 PM
RELAX OR INDULGE
Lounge by the pool, get a massage or a facial.
5:30 PM
SUNDOWN YOGA
Yoga outdoors with amazing jungle and ocean views.
7:00 PM
DINNER
Healthy gourmet entrees with salad and dessert.
8:00 PM
WIND DOWN
Meditation, reading, talks, walks, connection.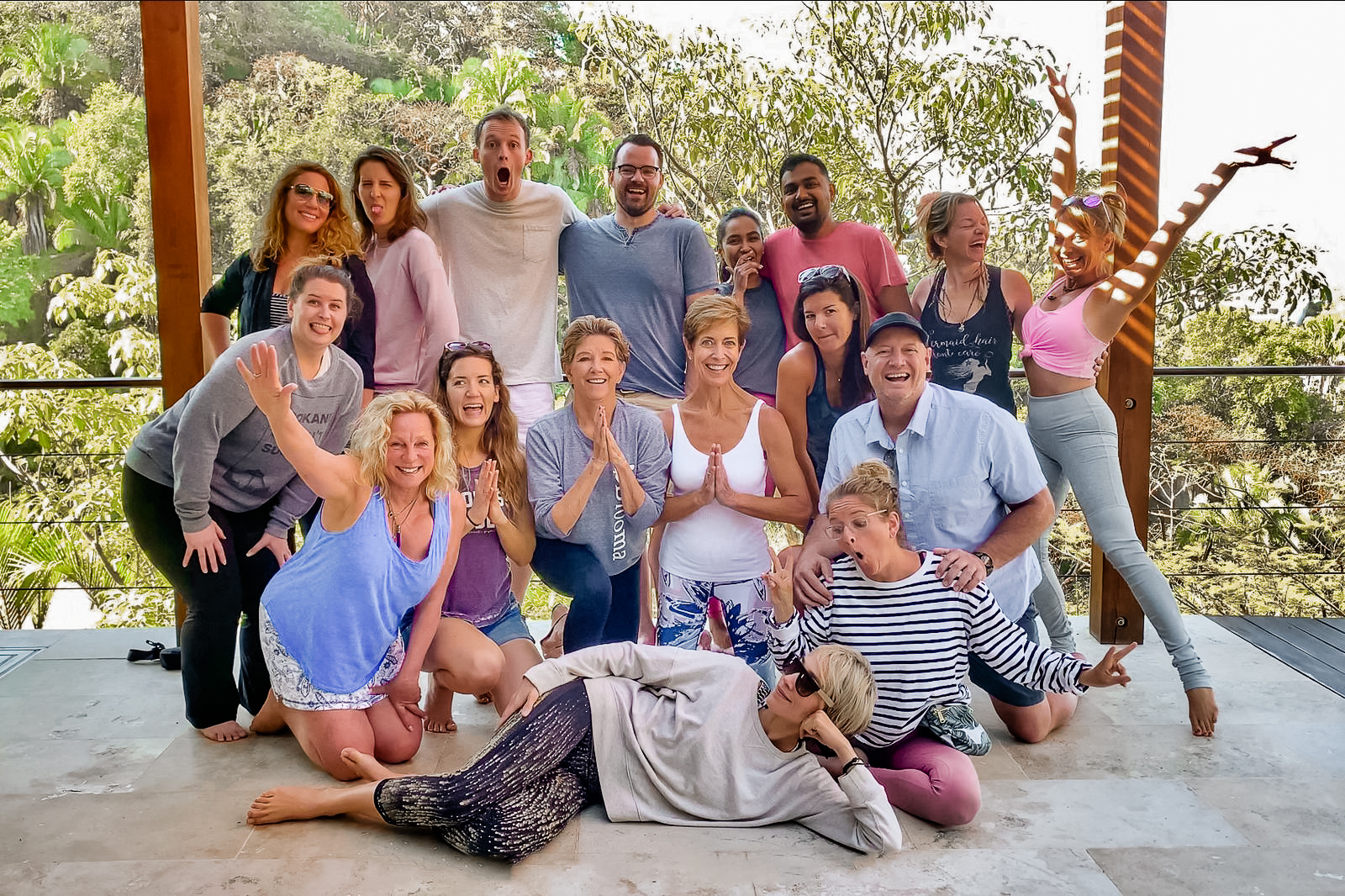 8 days, all-inclusive from US$999
Luxury Without The Price
8-day stay at our beautiful, fully-staffed jungle villas. 19 gourmet meals lovingly prepared by our chefs. 10 yoga classes with your favorite teacher. 3 guided adventures in nature. All for less than a week's stay at a random hotel.
STANDARD ROOM
260-square-foot room with deck and garden views. The smartest priced room available, it's the room to book if you want comfortable yet sensible accommodation. Includes wall-to-wall, floor-to-ceiling retractable glass, a very comfortable mattress and blackout curtains. Shares a large bathroom with one other room.
Beds: 1 king bed or 2 twin beds
PREMIUM ROOM
350-square-foot room with ensuite, deck and garden views. This is the room to book if you want privacy and comfort but don't need the opulence of the 1,500-square-feet Penthouse Suite. Includes wall-to-wall, floor-to-ceiling retractable glass, a very comfortable mattress, blackout curtains and a private bathroom.
Beds: 1 king bed or 2 twin beds
PENTHOUSE SUITE
1,500-square-feet with panoramic ocean and/or jungle views. The only suite available, it's the room to book if you want total privacy, space, amazing views, and room to entertain should you wish to. Includes indoor and outdoor seating areas, wraparound deck, large bathroom with jacuzzi, and walk-in closet.
Beds: 1 king bed or 2 twin beds
Double Occupancy
Book now and save up to $200 per person
Prices (USD) will increase as spots fill.
Single Occupancy
Book now and save up to $400 on your room
Prices (USD) will increase as spots fill.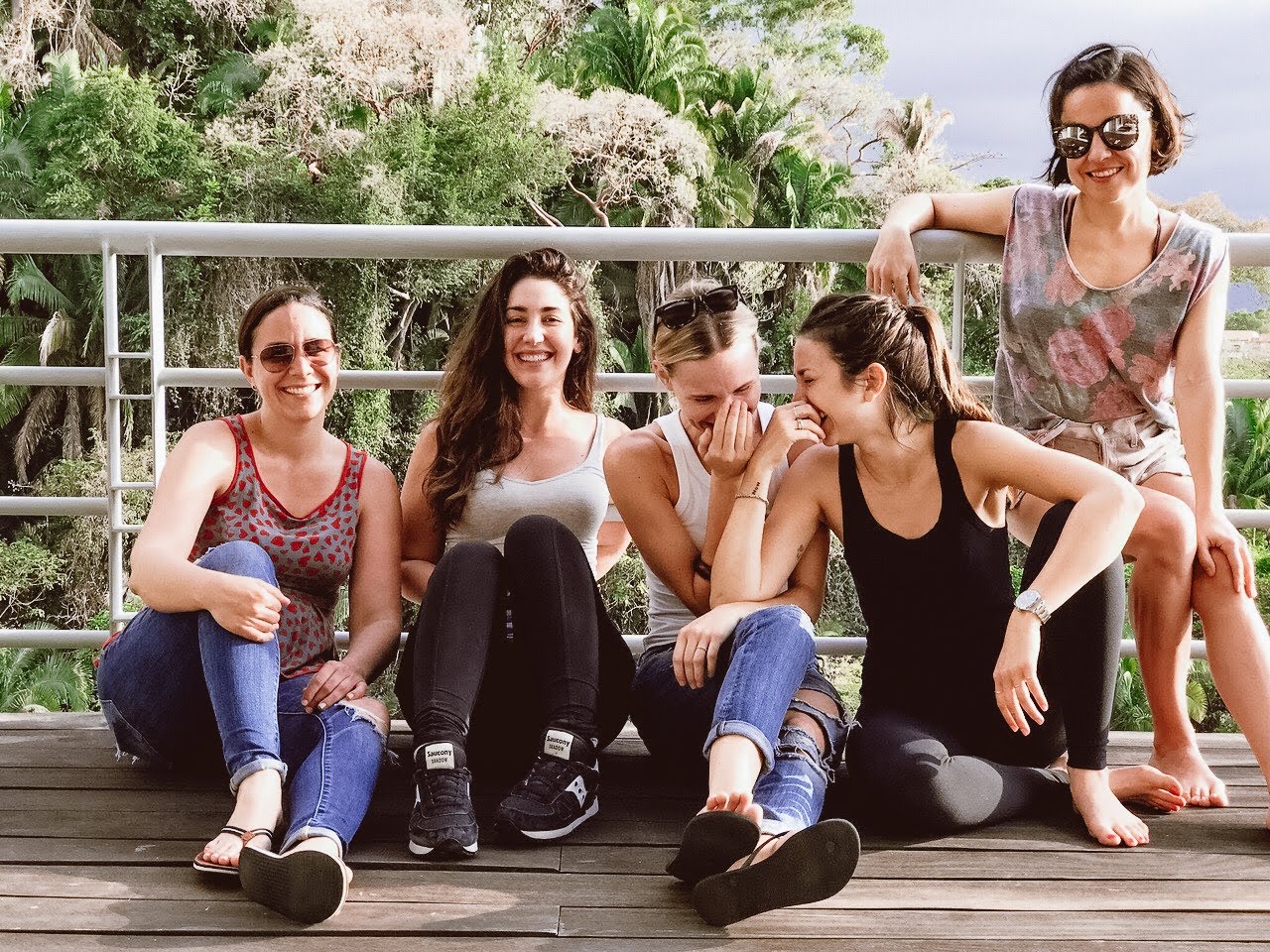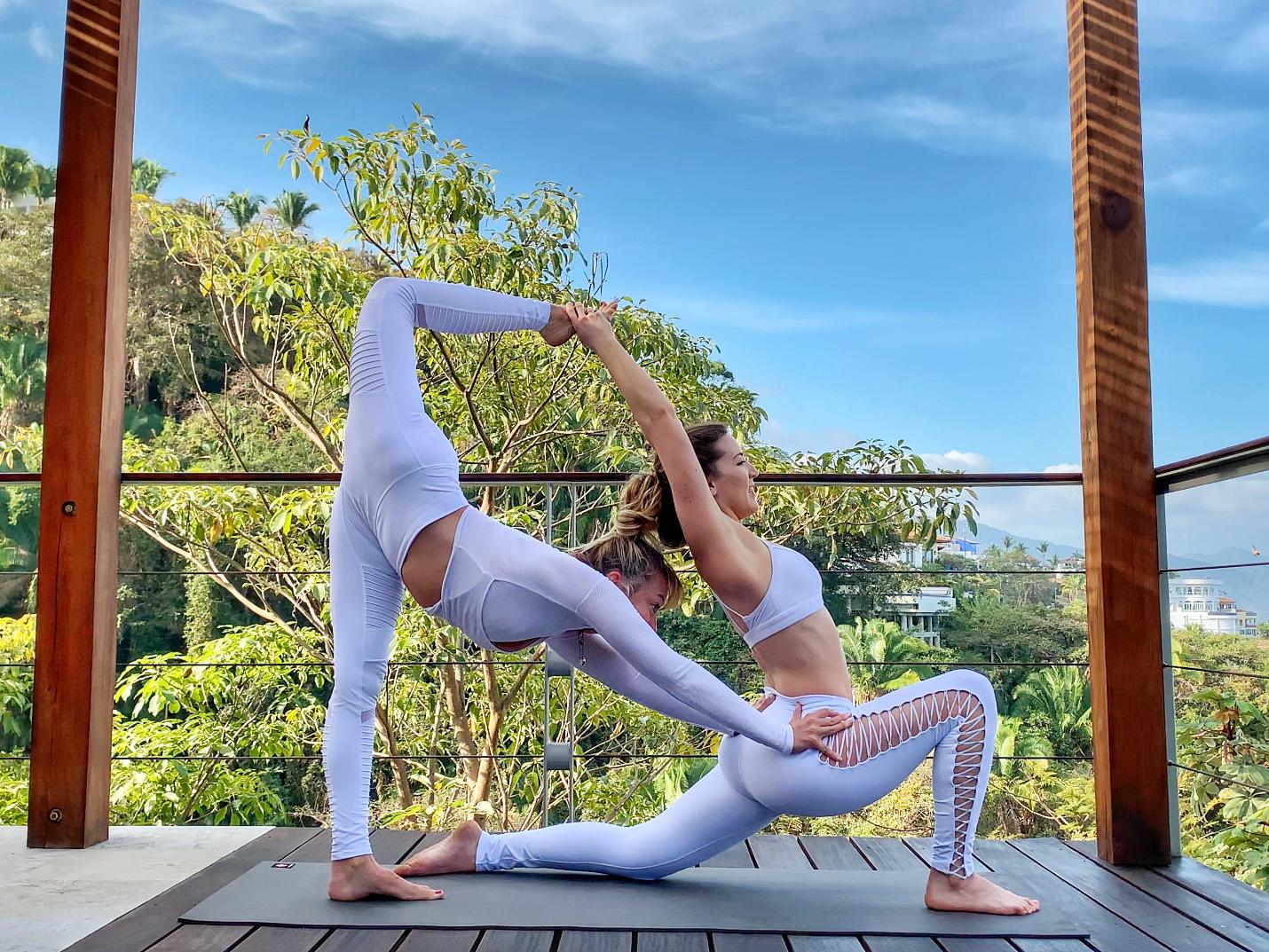 claim your spot before prices go up
need help? 1-888-960-6149