On March 28 2020, join Jason and Ana in Puerto Vallarta for 8 days of casual luxury, yoga al fresco, delightful food, magical experiences, spa time, and amazing people.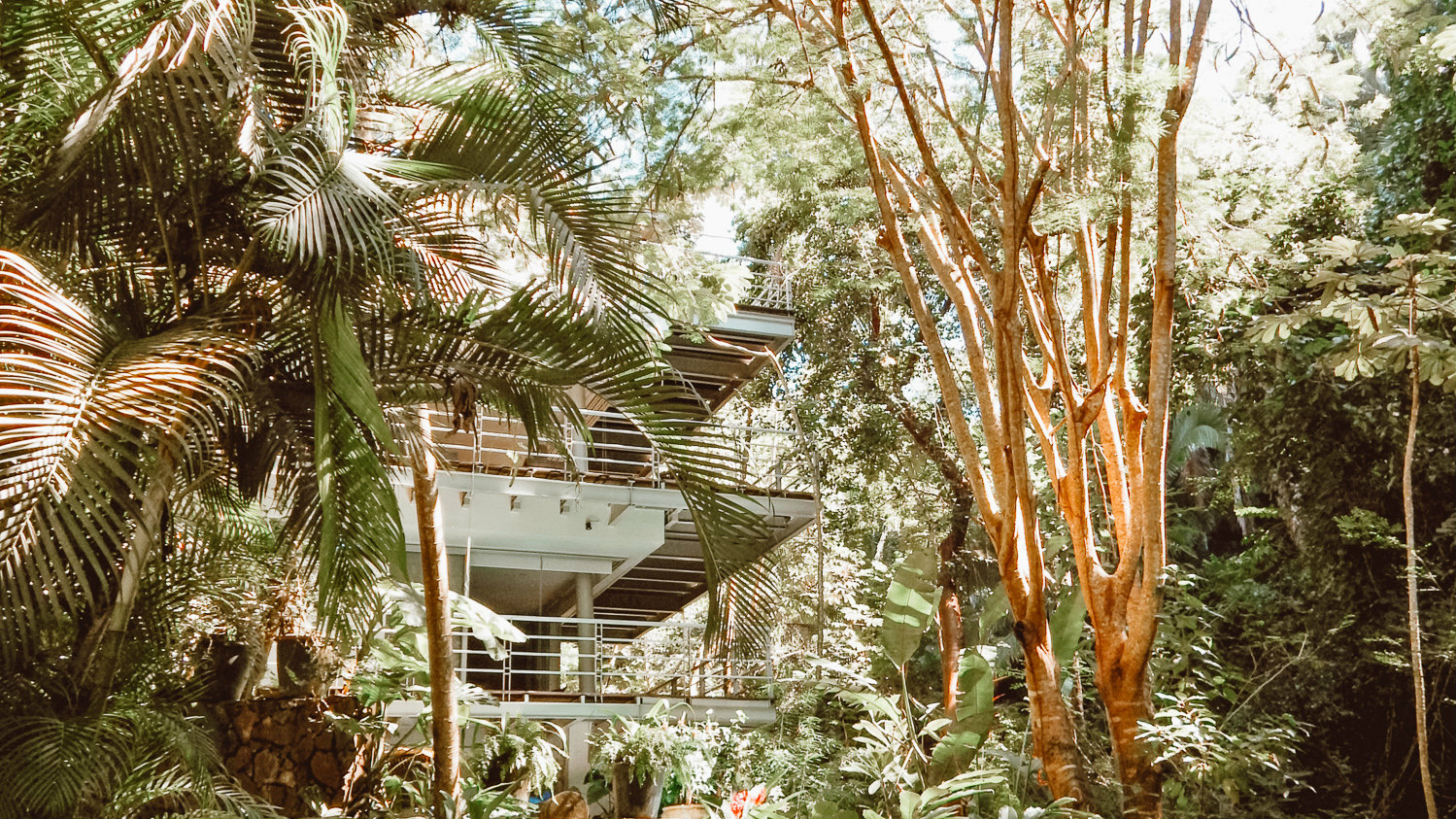 open-living jungle villas
Fully staffed and catered
Nestled in the jungle between the lush Sierra Madre and beautiful Banderas Bay, our villas are the perfect place to retreat, do yoga, and bask in the beauty of nature. 24/7 security, concierge, chef, housekeeper, and tour guide included.
Classes Twice Daily
Every day you'll practice in our open-air studio while taking in sweeping views of the pacific and the jungle. Our studio is fully stocked so leave your mat at home.
About Jason Cull
Jason Cull- B.A. in Physical Education, Certified Yoga Therapist with I.A.Y.T., E-R.Y.T. with Yoga Alliance and Certified personal trainer with A.C.S.M. Jason began practicing Yoga in 1997 and teaching in 2007. In 2005, while working through an injury, Jason embarked upon a two-year 200 hour Yoga Alliance teacher-training program at U.C. San Diego, lead by a Certified Iyengar instructor Arturo Galvez. This diverse and versatile 2-year program allowed him to experiment with many styles of Yoga including Hatha, Iyengar, Ashtanga, Vinyasa Yin and Restorative. In 2007, after completing his 200 hour training, Jason was also trained and certified by the founder of the Great Yoga Wall, Brian Legere, He also completed a 100 hour "Yoga for Happy Backs" training with Rachel Krentzman-P.T.,C-I.A.Y.T. The use of the Yoga wall blended with the "Happy Back" training really resonated with him and greatly helped him with his injuries. Jason now specializes in "Healthy Back" Yoga Wall classes and also trains and certifies other Yoga instructors nationally and internationally on how to use the Yoga Wall. His classes are diverse and incorporate many styles and techniques. He teaches and encourages a solid, healthy foundation with steady but subtle changes with your practice. His goal is to help his students develop an individualized, high quality practice that will adjust with one's needs at all ages and stages of their life
About Ana Hutz
Ana is the founder and co-owner of Namaste Fitness. She is a 200-Hr certified Yoga Teacher, BootyBarre™ and bbarreless™ Certified instructor, TRX Certified, Kids Yoga, Pilates Suspension Method, Restorative Yoga, Yin Yoga, Yoga Wall and Yoga Sculpt certified instructor as well. She received her 200 hour certification from Prana Yoga Center in La Jolla with Gerhard Gressner, as well as her Yin and Restorative certifications at Prana with Shauna McKay. She received her Yoga Sculpt Certification from Core Power Yoga and is in the process of completing her Pilates certification at Basi Pilates.Ana worked at 24 Hour Fitness teaching Barre, then decide to open up her own studio where she could teach different Yoga and Fitness formats to bring the community together for the sole purpose of wellness and healthy living.
Her passion for helping others in their wellness journey comes from her love for her family. After having her second child in 2013 and leaving her corporate job to be a full-time mom, she started practicing Yoga with the intention to get back in shape, but she quickly realized that yoga is not just about the physical but the emotional and spiritual connection and growth too.
Her own practice includes Vinyasa and restorative formats like Yin and gentle flow but he heart is also in the more vigorous practices where the body builds heat and the mind gets challenged.
About This Retreat
Our retreat is for students of all levels, students interested in furthering their practice, and anyone looking to improve wellness. This retreat is an opportunity for our students to change their routine and to learn, connect, and focus on their wellbeing. Everyone is invited to be a part of this retreat as we all seek to learn more about ourselves through our practice and through our own experiences that carve our own journey. Our students will be able to accomplish this through a variety of classes; an all levels Vinyasa, Restorative, and Yin. What we hope for our students to take away from our retreat is a better understanding of themselves, their physical, and mental wellbeing. We also hope everyone leaves restored, renewed, relaxed and whole. We are dedicated to the development of the whole human being and apart from our classes and meals together, we aim to create a personal connection with every one of our students.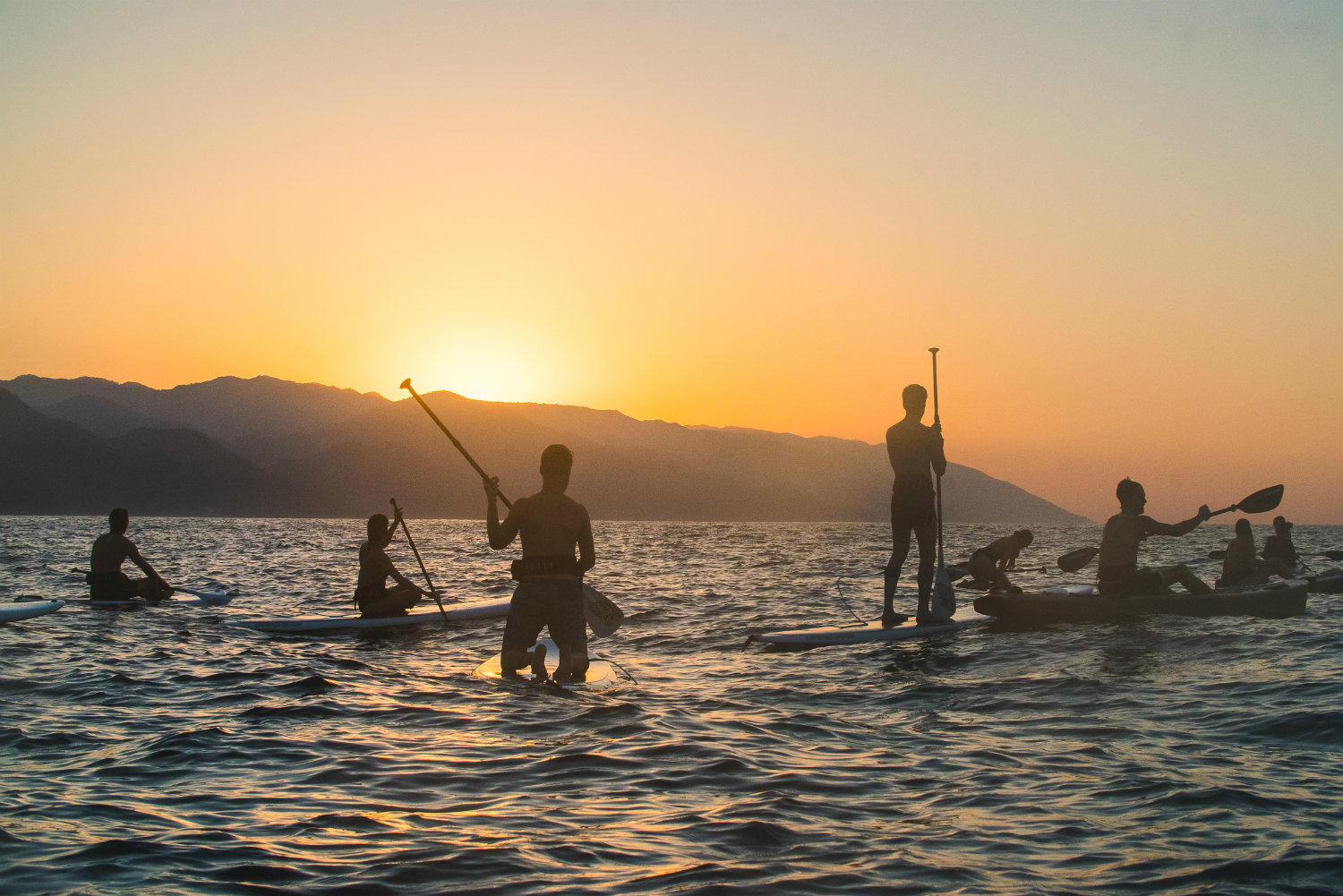 DISCOVER vallarta'S MAGIC
three adventures included
Renewal In Nature
In addition to yoga practice, you'll swim with tropical fish, chase waterfalls, and do service in benefit of locals. You can also join one of a dozen curated adventures.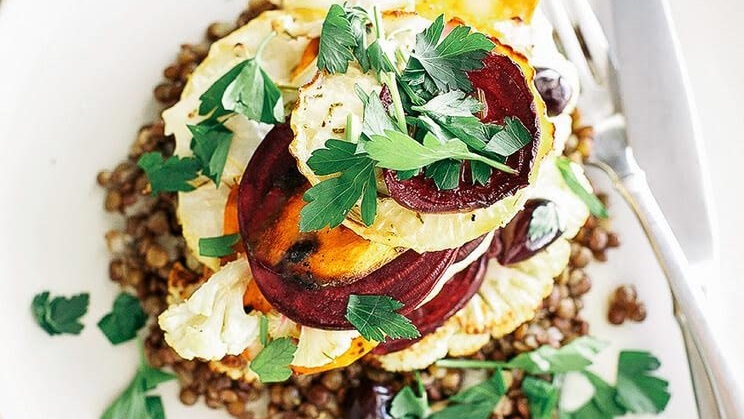 A Unique Culinary Experience
You'll enjoy nutritionally-dense, cleansing, and delicious plant-based meals that are original, tasty, and energizing. Everything is cooked from scratch with the highest quality ingredients, many of which are homemade, like oils, granolas, and breads.
proper rest and self-care
The Beyond Treatment
A beautiful villa. Inspiring views. Wonderful people. Yoga al fresco. Nutritious meals. Fun adventures. On-site spa. Pools. Near lovely beaches, and Old Town.
7:30 AM
SUNRISE YOGA
Yoga outdoors with amazing jungle and ocean views.
9:00 AM
BREAKFAST
Smoothie bowls, oatmeal, fresh fruit, toppings.
10:00 AM
RELAX / ADVENTURE
Lounge at the villa, join a tour or book an activity.
12:30 PM
LUNCH
Buddha bowls, soups, salads - all prepared at home.
1:30 PM
RELAX OR INDULGE
Lounge by the pool, get a massage or a facial.
5:30 PM
SUNDOWN YOGA
Yoga outdoors with amazing jungle and ocean views.
7:00 PM
DINNER
Healthy gourmet entrees with salad and dessert.
8:00 PM
WIND DOWN
Meditation, reading, talks, walks, connection.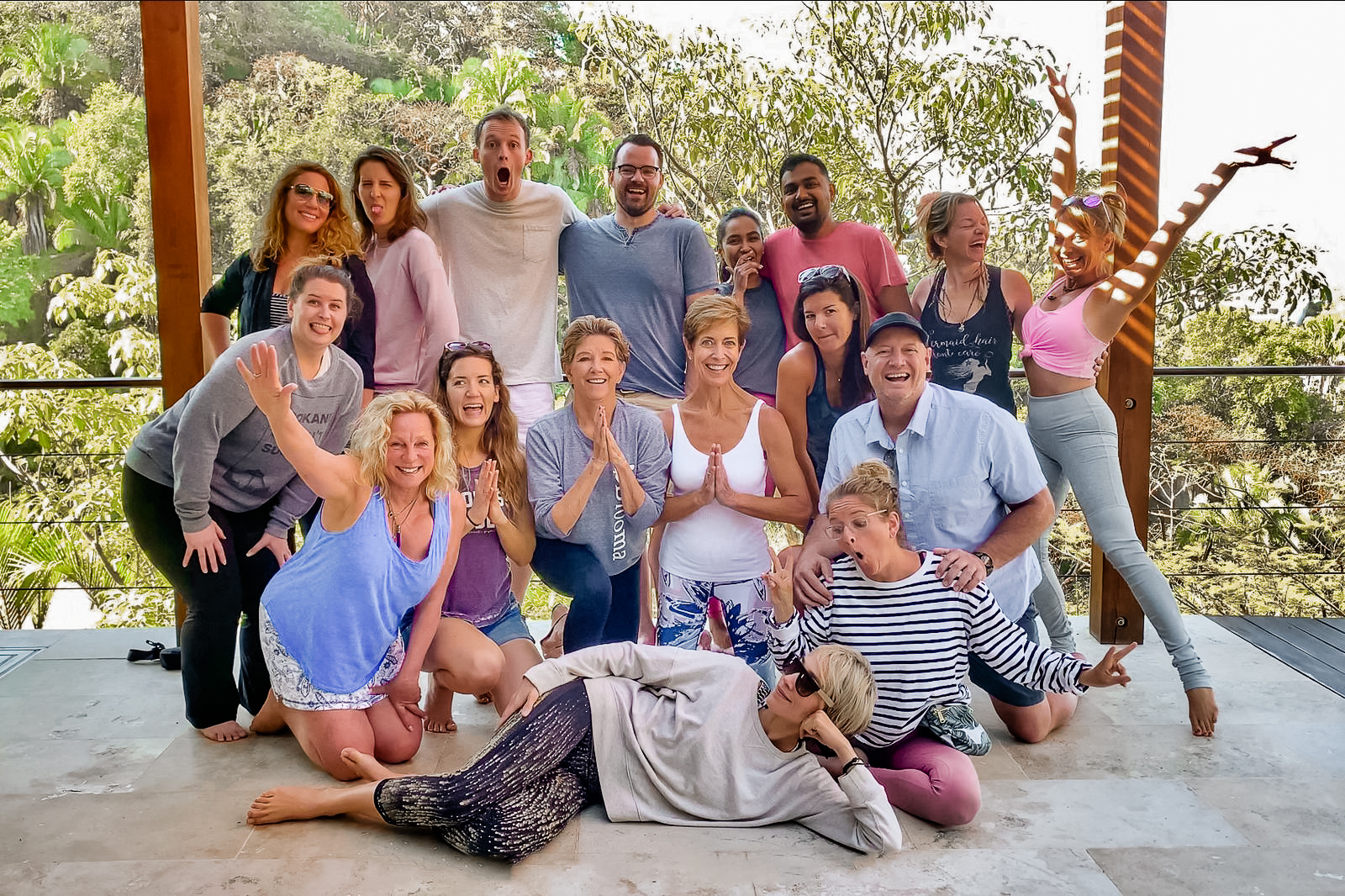 8 days, all-inclusive from $999
Luxury Without The Price
8-day stay at our beautiful, fully-staffed jungle villas. 19 gourmet meals lovingly prepared by our chefs. 10 yoga classes with your favorite teacher. 3 guided adventures in nature. All for less than a week's stay at a random hotel.
STANDARD ROOM
260-square-foot room with deck and garden views. The smartest priced room available, it's the room to book if you want comfortable yet sensible accommodation. Includes wall-to-wall, floor-to-ceiling retractable glass, a very comfortable mattress and blackout curtains. Shares a large bathroom with one other room.
Beds: 1 king bed or 2 twin beds
PREMIUM ROOM
350-square-foot room with ensuite, deck and garden views. This is the room to book if you want privacy and comfort but don't need the opulence of the 1,500-square-feet Penthouse Suite. Includes wall-to-wall, floor-to-ceiling retractable glass, a very comfortable mattress, blackout curtains and a private bathroom.
Beds: 1 king bed or 2 twin beds
PENTHOUSE SUITE
1,500-square-feet with panoramic ocean and/or jungle views. The only suite available, it's the room to book if you want total privacy, space, amazing views, and room to entertain should you wish to. Includes indoor and outdoor seating areas, wraparound deck, large bathroom with jacuzzi, and walk-in closet.
Beds: 1 king bed or 2 twin beds
Double Occupancy
Book now and save up to $200 per person
Prices will increase as spots fill.
Single Occupancy
Book now and save up to $400 on your room
Prices will increase as spots fill.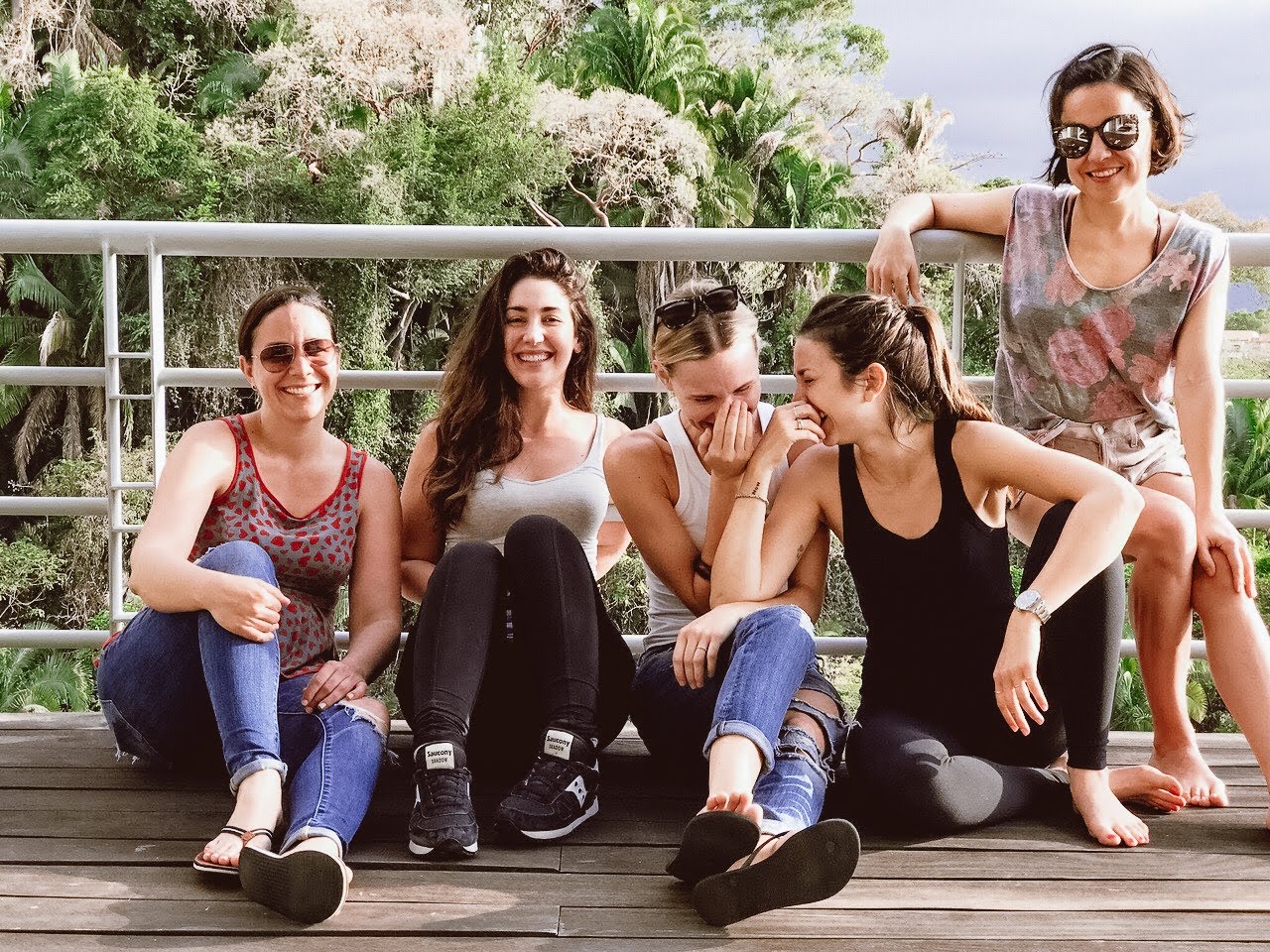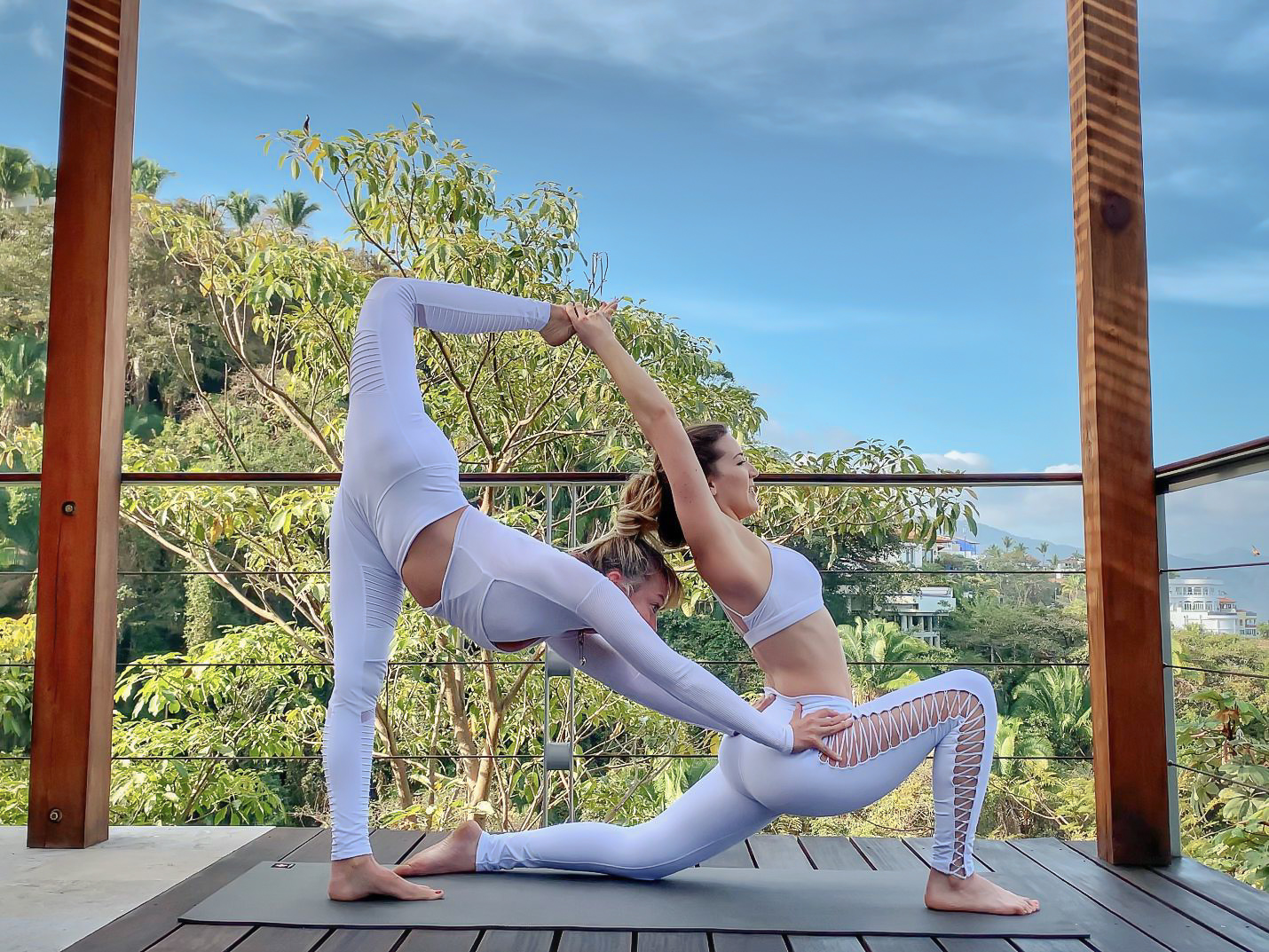 claim your spot before prices go up
need help? 1-888-960-6149